Lockhart
Lloyd G. Lockhart and Annabeth Light Lockhart, of Steamboat Springs, celebrated their 69th wedding anniversary Nov. 20. They were both born in Routt County and, except for time during the war and college years, have lived in Steamboat. Their lives have been actively spent in community affairs as well as owning F.M. Light & Sons. Lloyd, as president of the Steamboat Springs Winter Sports Club, chaired the 50th Winter Carnival, was instrumental in founding the Steamboat Rotary Club chapter, was an active member of Kiwanis Club for many years and has been president of the Steamboat Springs Chamber of Commerce as well as commander of the American Legion. Annabeth has been an active member of the Routt County Republicans and was an elected delegate to the National Convention to nominate Ronald Reagan in 1980. She is a 50-plus-year member of Beta Sigma Phi. Sons Ty and Del, along with wives Betty and Nina, share this special celebration along with grandchildren Brandon, Lindsay and Chris Dillenbeck, Daniel and Jessica Lockhart, Bethany and Andrew Roise, Dawson, Susanna, James, Sarah and Jonathan as well as great-grandsons Jeremiah and Ethan, and great-granddaughter Simonne. Their family congratulates them for their dedication to their families, friends and the community.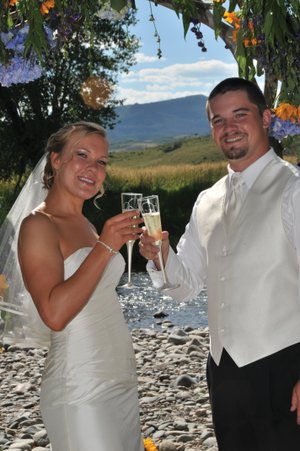 Hall and Doolin
Alicia Hall and Jake Doolin were married Aug. 21, 2010, on the river at the Glen Eden Resort in Clark. Alicia is the daughter of Annette Hall and Bud Blomquist, and Gus and Sandy Hall, of Steamboat Springs. Jake is the Son of Sherryl and Paul Brown, and Doug and Ann Doolin, of Hayden. The maid of honor was Allison Hall, and bridesmaids were Kaitlyn Blomquist, Brittney Doolin, Cori Evans, Lacy Doolin and Ashlee Doolin. The best man was Mike Doolin, and groomsmen were Matt Marchbanks and Brandon Ford. Alicia and Jake recently moved back from Oregon where Alicia graduated from the Oregon Institute of Technology. Alicia works for Orthopedics of Steamboat, and Jake works for R.N. Robinson and Sons in Hayden.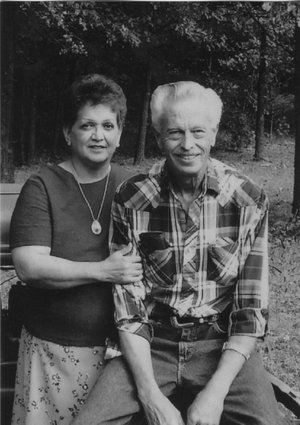 Riley
Former longtime Yampa residents Wendell and Lupie Riley celebrated their 50th wedding anniversary with friends and family Aug. 14 at Fox Run park in Colorado Springs. The party was hosted by the couple's four children and their spouses, and it was attended by seven of the Rileys' nine grandchildren. The festivities included a catered lunch, music and two sheet cakes decorated with a copy of the couple's original wedding photo. During their time in Yampa, Wendell was an electrical contractor who operated Rileys Electric. He later was employed as an electrical inspector for the city of Steamboat Springs. The couple moved out of state but returned to Colorado and live in Calhan.