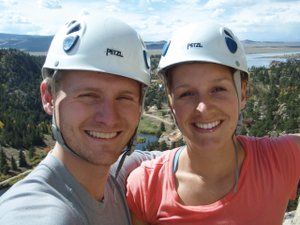 Kuznik and Welch
Cindy Kuznik and Dan Welch are pleased to announce their upcoming wedding July 17, 2010, in Crested Butte. Cindy is a 1999 graduate of Steamboat Springs High School. Dan is a 2000 graduate of Corning East High School in Corning, N.Y. Both are graduates of the University of Colorado at Boulder. Dan and Cindy met more than 5 years ago while whitewater kayaking. They live in Lafayette. Cindy is the daughter of Carolyn Winnett-Kuznik and Bob Kuznik, of Greeley. Dan is the son of Karen and Jake Welch, of Corning.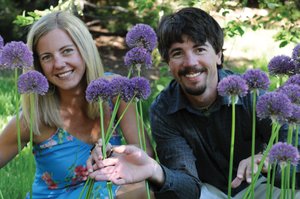 Campbell and di Santi
Barbara and Scott Campbell, of Steamboat Springs, announce the engagement of their son Eli Campbell, to Erin di Santi, daughter of Deborah and Anthony di Santi, of Blowing Rock, N.C. Eli is a 2004 graduate of the University of Colorado and is employed at KFMU/NRC Broadcasting as the sales manager and promotions director (aka "Eli the Prize Guy"). Erin, a 2006 graduate of the University of North Carolina, is an event marketing coordinator for SmartWool. Eli and Erin reside in Steamboat Springs with their two adopted dogs, Kymani and Raven. The September wedding will be held at the Fish Creek Falls overlook with a reception following at Cottonwood Grill. The couple plans to travel extensively across the world following the wedding.