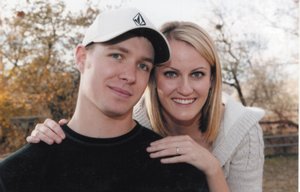 Bell and Beard
Steve and Cydne Bell, of Hayden, are pleased to announce the engagement of their daughter Whitney to Ryan Beard, son of Debbie Walthall, of Northglenn, and Jim Beard, of Frannie, Wyo. Whitney is a 2005 graduate of Hayden High School. She is employed as a certified nurse's assistant with Heartland Hospice and is also attending Front Range Community College in Westminster with the intent to receive a degree as a radiologic technologist. Ryan is a 2005 graduate of Rocky Mountain High School in Byron, Wyo. He is employed with Nabors Alaska Drilling. A February wedding date is set, and the couple will reside in Broomfield.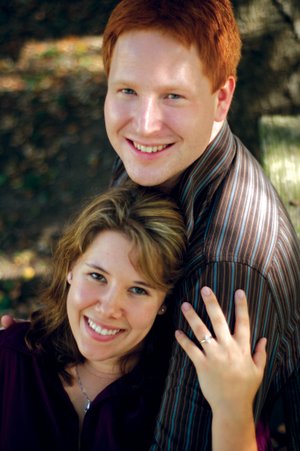 Weaver and Klingenberg
Lauren Norelle Weaver, of Steamboat Springs, and Bradley Jay Klingenberg, of Greeley, have announced their engagement to be married. Lauren is the daughter of Norm and Lynette Weaver, of Steamboat Springs.  She is a 2003 graduate of Steamboat Springs High School and a 2007 graduate of the University of Colorado at Boulder. Lauren is attending the Physician Assistant Program at Duke University Medical School in Durham, N.C.  Brad is the son of Dr. Elaine Foe and Dr. Roger Klingenberg, of Greeley.   Brad is a 2003 graduate of Greeley Central High School. He received his Bachelor of Science and Master of Science degrees in applied mathematics from the University of Colorado at Boulder. He is a third year Ph.D. candidate in Statistics at Stanford University in Palo Alto, Calif. He also is an intern at Google. Upon completion of their studies, they plan to be married near Estes Park in fall 2011.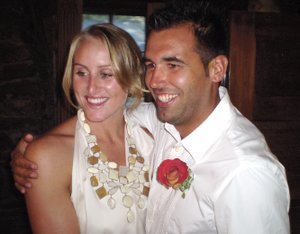 Carter and Gutierrez
Kenny and Sherry Carter, of Phippsburg, would like to announce the marriage of their daughter Katie Carter to Hector Gutierrez, son of Eutimio and Ana Maria Gutierrez, of Puerto La Cruz, Tenerife, Spain. Julia Carter Gelt was a bridesmaid, and Ryan Carter was a groomsmen. Hector and Katie met while playing professional volleyball in Spain. An intimate ceremony was held at Indian Creek Ranch in Evergreen on Sept. 6, 2009. A larger ceremony will be held on the Canary Island of Tenerife in Spain where they will celebrate with family and friends of the bride and groom. Katie and Hector live in Venice Beach, Calif., where Katie is pursuing her beach volleyball career on the AVP Tour. Hector continues to play and also is coaching.