Carlson and Brodman
Nissa Ann Carlson and Timothy Stephen Brodman have announced their engagement and approaching wedding May 16. Nissa is the daughter of Eric and Rita Carlson, of Steamboat Springs. She graduated from Steamboat Springs High School in 2001. She graduated from the United States Military Academy, where she was commissioned as a second lieutenant in 2005. In early 2007, she graduated from the Army's rotary wing flight school and became a certified aeromedical pilot. She was assigned to the United States Army Air Ambulance Detachment in Honduras from 2007 to 2008. She currently resides in Savannah, Ga., where she is assigned as a platoon leader for the Medical Evacuation Company at Hunter Army Airfield. Her fiance, Timothy, is the son of Frank and Laura Brodman, of Republic, Ohio. He graduated from Calvert High School in 2000. He graduated from the United States Air Force Academy, where he was commissioned as a second lieutenant in 2004 and became a civil engineer. He was stationed at Beale Air Force Base in California in 2005. He was assigned to Honduras from 2007 to 2008 and currently is stationed at Charleston Air Force Base in South Carolina.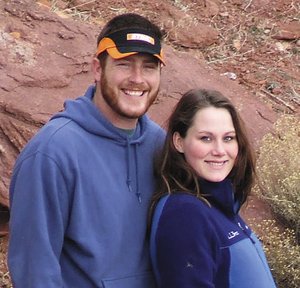 Bennett and Copeland
Theresa and Mark Sullivan, of Craig, and Bill Bennett, of Hayden, would like to announce the marriage of their daughter Sarah "Becky" Bennett to Tanner Copeland, son of Ann and Kevin Copeland, of Hayden. Becky is a 2003 graduate of Hayden High School and in 2008 graduated with honors from the Institute of Business & Medical Careers in Fort Collins. Tanner graduated from Hayden High School in 2002. He attended Adams State College in Alamosa and now lives in Loveland. Both work in Estes Park. Becky, Tanner and their families would like to invite the public to their celebration. The wedding will be held at 2 p.m. Saturday, May 23, at the Hayden Congregational Church with the reception following at 3 p.m. at the Exhibit Hall at the Routt County Fairgrounds in Hayden.