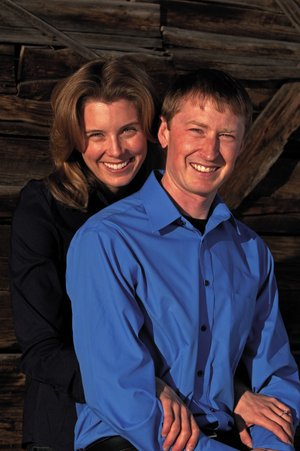 Thomsen and Prichard
Heidi Thomsen, daughter of Mark and Jenny Thomsen of Steamboat Springs, and Ian Prichard, son of Diane C. Prichard of Rochester, N.Y. announce their engagement. Heidi graduated from Western Washington University in Bellingham, Wash., in 2001 and works as public relations manager for the Steamboat Ski & Resort Corp. in Steamboat Springs. Ian graduated from Nazareth Collage in Rochester, N.Y., in 1998. He is the founder and owner of Black Tie Ski Rentals in Steamboat Springs. A fall 2008 wedding is planned.
Sutherin and Cooke
Shayna Sutherin, daughter of Robert and Terri Sutherin, and Brad Cooke, son of Tom and Jill Cooke, announce their engagement. Shayna graduated from Naples High School in 1995. She received a bachelor's degree in 1999 and a master's degree in 2003 from the University of South Carolina. Shayna resides in Steamboat Springs and is a teacher for the Steamboat Springs School District. Brad graduated from Fork Union Military Academy in 1994. He graduated from the Virginia Military Academy in 1998. Brad resides in Steamboat Springs and is a furniture maker for Dovetail Designs. The couple plans an October 2008 wedding somewhere tropical.