The legalization of recreational marijuana in states including Colorado has led national medical organizations to release formal recommendations on the use of the drug, specifically as they may affect pregnant women and mothers.

The Colorado Department of Health & Environment released their first survey on adult marijuana use since the passage of Amendment 64, finding that 13.6 percent of Colorado adults ages 18 and older have used marijuana in the last 30 days.
A local official says the recent fire at a marijuana growing facility illustrates why regulations need to be put in place.
The Hayden Town Council will ultimately decide whether to allow marijuana grows in the town.
The Hayden Planning Commission on Thursday is expected to decide whether to recommend allowing marijuana grow facilities to the town council.

A strong majority of Steamboat Springs City Council members are not interested in allowing any more marijuana dispensaries.

Steamboat Springs leaders on Tuesday will discuss whether the city's current regulations for marijuana businesses are working.
The Steamboat Springs Police Department charged a Steamboat Springs High School student on suspicion of distributing marijuana after an incident Wednesday.
There were very few objections Thursday night to allowing commercial marijuana growing operations in Hayden.
Rodney McGowen says he has never smoked pot and twice voted against legalizing it, but now the Hayden resident wants to grow it commercially.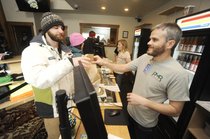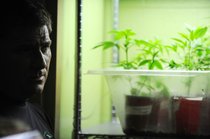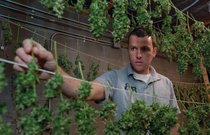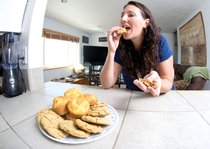 Recreational marijuana sales arrive in Steamboat Springs