The upcoming monthly releases of marijuana sales tax data also could be used to estimate how many of the sales are coming from locals and tourists.
Routt County's detox facility is intended for alcohol only, but a need also exists for people who have ingested too much cannabis.

Assistant City Attorney Dan Foote said prior to August, the city was hearing from as many as two new individuals each month who wanted to get in on the local marijuana industry in some form.
The special election is slated for Jan 26.

The marijuana industry continues to prosper in Steamboat Springs with sales surpassing $5 million during the first seven months of 2015.

Two men who were camping at the grow site were taken into custody without incident after an early morning operation that started at 4 a.m.

Fox journalist and Fox News contributor Mary Katherine Ham, it was difficult to take a side during Friday's Freedom Conference debate on marijuana legalization.

Naturally, Mark Stepp is putting the blame on his wife, Lindsay. If it weren't for her, Stepp might not be living his dream as a master grower and co-owner of Oak Creek's Park Range Recreationals.
A Hayden resident has taken the next step to let voters decide whether marijuana cultivation should be allowed in Hayden.

The city's unlicensed growing facilities were thrust into the spotlight on June 13 when a caregiver's medical marijuana grow operation caught fire on Downhill Drive and caused $20,000 worth of damage to the building.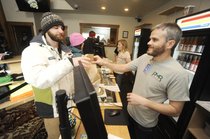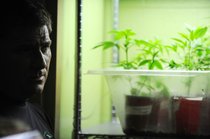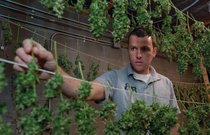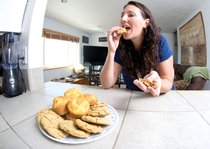 Recreational marijuana sales arrive in Steamboat Springs