Stagestop 1 LLC, the owner of the building at 100 W. Main St. in downtown Oak Creek, got Town Board approval Thursday night to lease out its small storefront as a recreational marijuana retail shop. It will be Oak Creek's first retail marijuana store.

Natural Choice started selling marijuana products for medicinal purposes in 2010, but on Thursday, the business opened shop for retail sales.
Stagestop 1 LLC, a proposed retail marijuana business in Oak Creek, swiftly passed through the Planning Commission at Wednesday night's meeting and is one Town Board approval away from being the first of its kind in town.
Magill told his fellow council members that a prospective operator of such a business approached him and said he or she would look to possibly start the company in Oak Creek if the rules here weren't changed.

Ant's Organic, a proposed marijuana cultivation facility in Oak Creek, got board approval Thursday night to move toward the construction phase of its business.

Local entrepreneur Drew Koehler is hoping to tap into the state's lucrative recreational marijuana industry with his new vaporizer rental business. Koehler's sales pitch is that vaporizers are healthier to use than smoking marijuana. They also are more discreet.
Eleven school districts across the state, including South Routt School District, received nearly $1 million in grant funding Wednesday set aside by the legislature from marijuana tax revenue to be dedicated to addressing health care professional needs in Colorado schools.
The Oak Creek Town Board is holding a public hearing Thursday night regarding the Planning Commission's recommendation to approve a land use change for Ant's Organic, a marijuana cultivation facility proposed to be built on Arthur Avenue.

Oak Creek resident Brian Rogers and business partner Caitlin McGuire will be featured in a 2015 CNN Original Series entitled "High Profits," a documentary-style series showcasing Colorado's booming recreational marijuana industry and the couple's quest to become big profiters.

The Oak Creek Planning Commission on Wednesday night unanimously recommended a new building be approved that will house a recreational marijuana growing operation.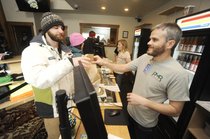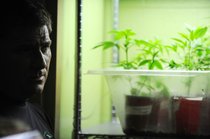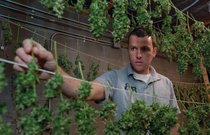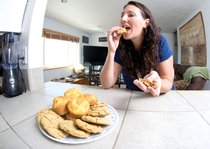 Recreational marijuana sales arrive in Steamboat Springs