Grand Futures Prevention Coalition will see a leadership change this spring, when current Routt County Program Director Kate Elkins steps down and Grand County program director Megan McCord takes her place.

It's been a long road for Dank Frank's in Oak Creek. Although multiple marijuana businesses have been approved in the last few months, its application to open for business remains on the table.

After the use and sale of recreational marijuana was legalized Jan. 1, 2014, Oak Creek quickly became Routt County's most sought-after place to set up a pot business.

At Steamboat Treasures & Tees, tourists are currently buying a lot more shot glasses adorned with marijuana leaves than ones adorned with this city's most iconic barn.
Two federal lawsuits filed in U.S. District Court in Colorado on Thursday morning against the state's politicians, public servants and businesses aim to "end the sale of recreational marijuana in this state," according to attorney David H. Thompson, who represents the plaintiffs in both cases.
By Ricardo Baca, The Cannabist Staff
February 19, 2015
One proposed marijuana cultivation facility got Oak Creek Town Board approval to begin construction, while a long-standing proposal for Dank Frank's retail marijuana shop inched a bit closer to its own approval at Thursday's board meeting.
The Steamboat Pilot & Today team is looking back on the past 365-plus days of legalized pot, and we're publishing a five-part series of articles breaking down the first year and what it means for Steamboat Springs and Routt County.

The dollar amounts from the industry are big, but not nearly big enough to raise the eyebrows of anyone working in the city's finance department.
Steamboat Springs visitors Erica Fischer and John Ihrig sat on the deck of their vacation rental condo taking turns slowly inhaling marijuana vapor from a plastic bag. Loaded in their vaporizer is a strain of weed called StarDawg. "You're going to be so stoned," Fischer said to Ihrig. Ihrig exhaled. "That's why it's there," he said.
Q: What do you think the impact has been on Steamboat Ski Area? A: Despite significant news and conversation leading up to legalization in Colorado, along with a number of other states implementing similar laws, overall, the resort has experienced minimal effects from the new law.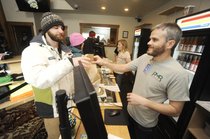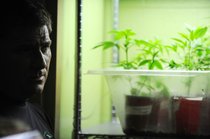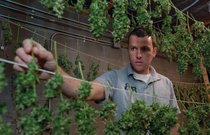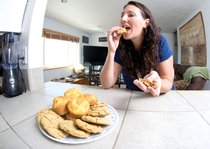 Recreational marijuana sales arrive in Steamboat Springs