In the past month, two Routt County juries have been asked to consider nanogram levels to decide whether defendants were too high to drive.
The Steamboat Springs School Board last week upheld the decision to expel a 17-year-old girl suspected of possessing marijuana with the intent to sell.

In a constantly evolving industry, local marijuana dispensaries are implementing new rules that were signed into law by Gov. John Hickenlooper on Tuesday.

Routt County residents and visitors now have a choice when it comes to buying marijuana for recreational use.
A housekeeper with a sweet tooth reportedly got extremely high Monday when he indulged in a chocolate bar left behind in a condo.
The Colorado Department of Transportation's new ad campaign to prevent stoned driving takes a different approach than previous campaigns to prevent impaired driving.
All Crimes Enforcement Team drug task force members Thursday executed three searches related to an investigation of the illegal mailing of dozens of pounds of marijuana to Lake County, Ill., in suburban Chicago.
A letter dated Monday from the Colorado Association of Chiefs of Police asks Hickenlooper to set aside 10 to 15 percent of the state's marijuana revenues for local law enforcement.
Three council members wanted to table the vote because of an ongoing state investigation into Golden Leaf's medical marijuana operations.

After multiple failed inspections and some problems two of the store's owners have had filling out paperwork correctly, city officials say they still have some concerns about the business.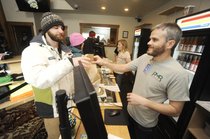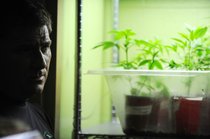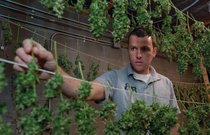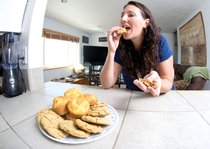 Recreational marijuana sales arrive in Steamboat Springs