All Crimes Enforcement Team drug task force members Thursday executed three searches related to an investigation of the illegal mailing of dozens of pounds of marijuana to Lake County, Ill., in suburban Chicago.
A letter dated Monday from the Colorado Association of Chiefs of Police asks Hickenlooper to set aside 10 to 15 percent of the state's marijuana revenues for local law enforcement.
Three council members wanted to table the vote because of an ongoing state investigation into Golden Leaf's medical marijuana operations.

After multiple failed inspections and some problems two of the store's owners have had filling out paperwork correctly, city officials say they still have some concerns about the business.
The financial-sector hurdles that arise from the disconnect between state decriminalization and the list of federal Schedule I substances have stymied owners of marijuana-related businesses across the state.
More problems have surfaced for a medical marijuana dispensary in Steamboat Springs wanting to begin selling marijuana for recreational use.
Kevin Fisher, co-owner of Rocky Mountain Remedies in Steamboat Springs, has won approval to open two new medical marijuana dispensaries in the Boston area.

For Brian Hoza, dean of student affairs for CMC's Alpine Campus, the legalization of marijuana for adults is the latest societal shift he has seen in his education career that spans more than 30 years.
As adults continue to line up to buy their first bags of recreational marijuana here in Steamboat Springs, many teenagers in Routt County quietly are wondering how this new age of pot sales could affect them.
Rocky Mountain Remedies for at least a little longer will remain as the sole place to legally buy recreational marijuana in Steamboat Springs.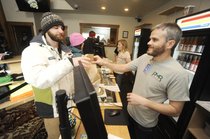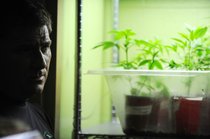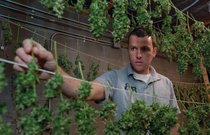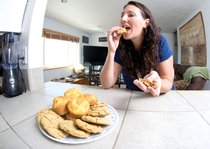 Recreational marijuana sales arrive in Steamboat Springs