Two men face felony charges related to a sophisticated Routt County marijuana-growing operation that police say was used to produce and ship marijuana to Illinois.
An inspection Wednesday at two marijuana businesses in Oak Creek could lead to action being taken by state and Oak Creek officials.
Hearing dates have been changed in Oak Creek to consider a land-use change for a property at 208 S. Sharp St., where a company by the name of Dank Frank's wants to operate a retail marijuana cultivation facility, infused products production and retail storefront.
Amid controversy, a Steamboat Springs marijuana businessman has resigned from the leadership role he held with a Massachusetts company trying to open two medical marijuana dispensaries in the Boston area.
An Oak Creek Planning Commission review of a new marijuana business was delayed Wednesday night because of an oversight by the town.
After claims that a Steamboat Springs marijuana businessman lied on his resume, Boston officials have put a hold on Kevin Fisher's plans to open two medical marijuana dispensaries in the Boston area.
The roll out of recreational marijuana sales during the first six months in Steamboat Springs has gone smoothly, according to local officials.
Steamboat Springs residents also have not been asked whether they want an additional tax placed on recreational marijuana sales.
According to a study prepared for the Colorado Department of Revenue, about 90 percent of retail sales in "heavily visited mountain communities" come from out-of-state visitors.

The general answer, according to city officials, is that marijuana sales so far have accounted for a very small portion of Steamboat's bigger revenue picture. But the exact dollar figures never may be known publicly.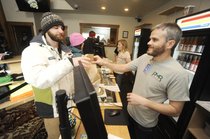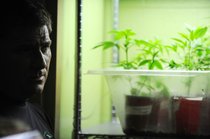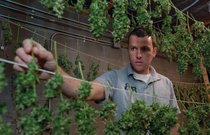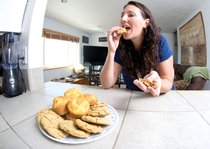 Recreational marijuana sales arrive in Steamboat Springs